Subaru of America Inc.'s awards just keep on coming with ALG's Best Overall Mainstream Brand Residual Value Award becoming the latest addition to Subaru's list of awards for 2016. ALG is a part of TrueCar Inc.'s analytical division which is known as the industry standard for predicting the future value of vehicles. ALG awarded Subaru with seven awards in 2016 and six of Subaru's cars came out on top in their respective fields.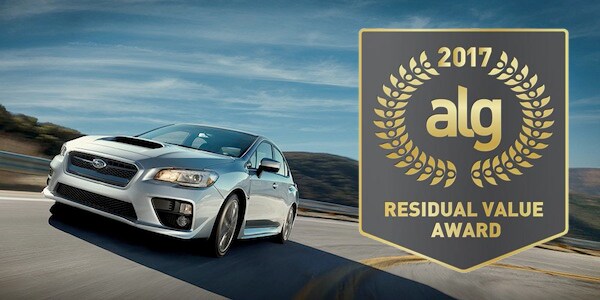 The awards were for:
Best Subcompact Utility Vehicle- Subaru Crosstrek,
Best Sports Car- Subaru WRX,
Best Midsize Utility Vehicle 2 Row- Subaru Outback,
Best Compact Utility Vehicle- Subaru Forester,
Best Midsize Car- Subaru Legacy,
Best Compact Car- Subaru Impreza.
Subaru works hard to provide its customers with sturdy vehicles that they can rely on to safely get their families across the nation while maintaining their core values of environmental responsibility and consistently high performance. Thomas J. Doll takes every opportunity to remind the Subaru faithful of these ethos and is proud to have his company's products recognized by an institution as prestigious as ALG.
Consumers are wary of how well their cars will retain their value over time. These are considered to be residual values and have a strong effect on how consumers choose their cars. Leasing of cars has become more popular over the last few years which makes the resale value of cars all the more important.
Cars always depreciate after they are bought which gives them a lower resale value over time. ALG recognized this issue faced by consumers and started the Residual Value Awards to recognize the vehicles that they expect to depreciate at the lowest rate three years after their first purchase. The seven wins for Subaru in 2016 ups its total tally of ALG awards to 25.
For this year's awards, ALG awarded 26 different vehicles with segment awards and two separate brands represented the Premium and Mainstream parts of the automotive industry. The winners were decided after an in-depth analysis of their past performances, the quality of their manufacturing procedures, how well they were able to meet demand in their sectors and trends within the industry.
Subaru of America Inc. has its headquarters in Cherry Hill, N.J. Their recently opened production plant in Indiana is the only vehicle production plant in the whole of the United States that is considered to be a backyard wildlife habitat. Subaru of America Inc. takes pride in its efforts to sustain the environment which is why every one of its manufacturing plants operates on a zero-landfill policy.
Come into Subaru of Glendale and see why Subaru's resale values beat others!

Subaru of Glendale
1308 S Brand Blvd
Glendale, CA 91204
(888) 522-3038
http://www.subaruofglendale.net/