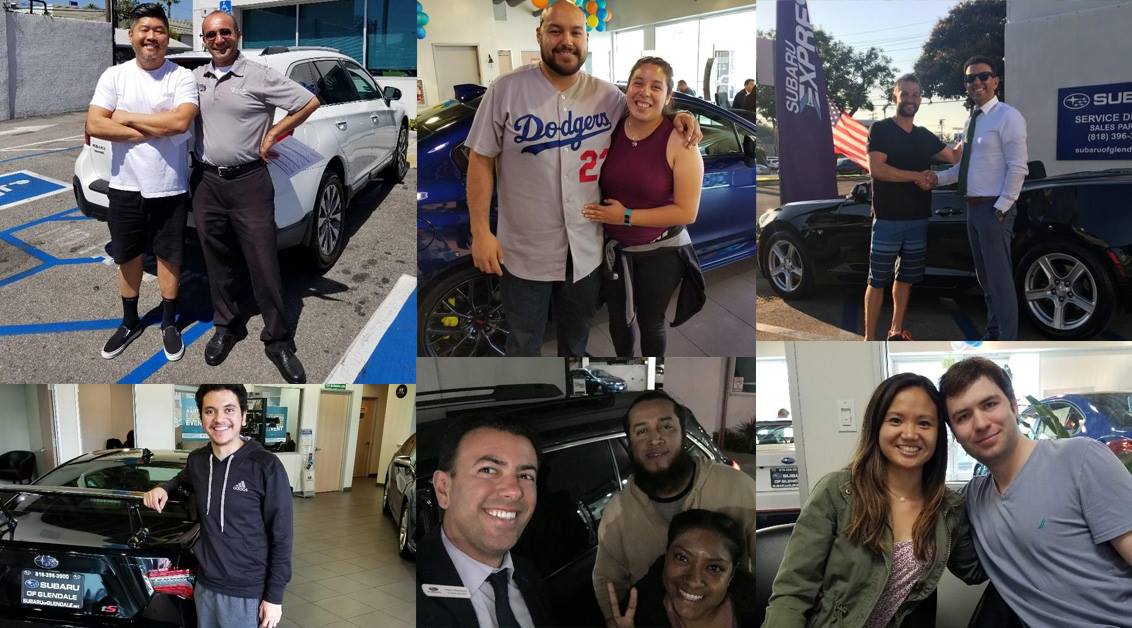 The automobile industry, especially dealers, have built a reputation over many years that many people automatically think "deception". Car Salesmen never appear honest, because they are holding back on giving you a good deal or they are charging you extra fees that aren't actually a real thing. These behaviors have given Car Salesmen a stereotype in the industry that leaves customers feeling apprehensive or even adversarial when attempting to purchase a new car.
We think this is terrible.
For many years, Subaru of Glendale strives to create relationships with customer and create a transparent sales process. We believe in the community and our customers, and that is the precise reason why we get involved with the community through sponsorship opportunities and events.
But we don't want our relationship with the community and our customers to stop there. We are diligent in ensuring that your purchase cycle is completely honest and truthful. We walk you through the pricing, showing you how much we paid for the car and how much you will pay us. Our sales associates will explain every fee if you ask. Our finance team never adds additional percentage to your finance rate, if you choose to finance. Most importantly, our prices are competitive and they are mostly listed on our website, so you can compare with other Subaru dealers.
We never want our customers to think that we are pushy or deceptive. Our sales associates will answer any question you ask, because we know that there is a world out there to explore, and we don't want you to miss out on. After all, your next adventure is waiting!
Come into our dealership and see the Subaru of Glendale difference and what makes us the #1 Subaru Retailer nationwide!
Subaru of Glendale
1308 S Brand Blvd
Glendale, CA 91204
(888) 522-3038
https://www.subaruofglendale.net/