Subaru and Subaru Tecnica International (STI) have done it again. The Subaru motorsports team has now won their 6th SP3 class title and second-consecutive Nurburgring 24-hour race victory. They finished the grueling race this morning first place in class.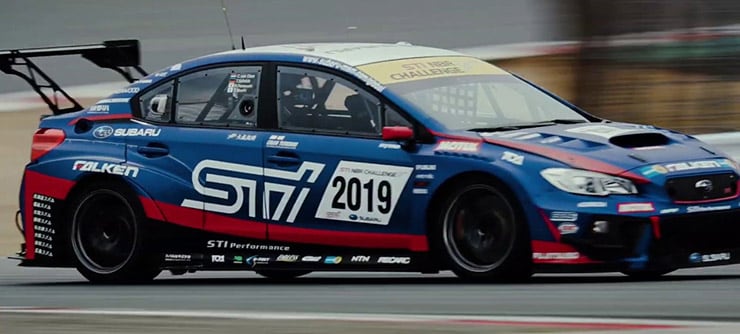 This was Subaru's 12th Nurburgring 24-hour race challenge since 2008, their 6th class title and their fourth win in five years. The grueling race was held at the Nurburgring in the Eifel region of Rhineland-Palatinate, Germany this past weekend.
Drivers Carlo van Dam (Netherlands), Tim Schrick (Germany), Hideki Yamauchi (Japan) and Takuto Iguchi (Japan) drove the Subaru STI race car to victory. Subaru says the race was good from start to finish with no real problems according to reports from Germany.