Some Subaru owners take great pride in being car-savvy and doing repairs on their cars themselves. Although this is both admirable and understandable, there are certain car repairs you will want to leave to our
Subaru Certified Technicians
.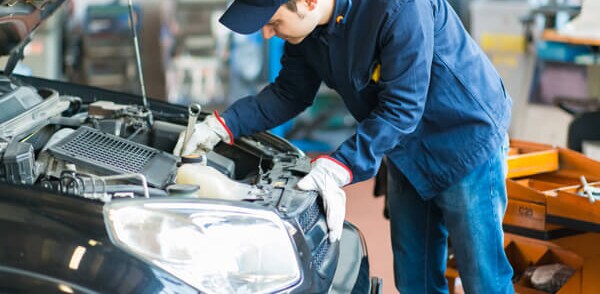 Here are four auto repairs that are best left up to the professionals:
Body work: Bodywork is not only difficult and physically demanding but it often requires tools that the average driver doesn't have. With the right tools and training, your professional mechanic can take care of bodywork with ease.
Working on or near airbags: We don't need to tell you how important airbags are. Not only is it risky to work near them and potentially damage your airbags, but it can also be dangerous work. Airbags are triggered by explosive charges, which can be very dangerous if handled incorrectly. This is something you don't want to mess with. Leave it up to the professionals.
Electric repairs: Working with electricity is always tricky and dangerous. To avoid shocks, shorts, and bad connections, it's best to have your electrics taken care of by a professional.
Internal engine repairs: The engine is obviously a very important part of your car, and in modern cars, engines are getting more and more complex. If you're working on a new car, those tricky, extremely particular components should get professional attention.
If your car needs any of these repairs, be sure to schedule an appointment with a trained professional. At Subaru of Glendale, we have a top-notch Subaru service center where we can take care of any repair or maintenance your car might need.
If your vehicle is in need of professional repair, be sure to make an appointment at our collision center for more serious repairs or our service center for minor repairs and maintenance. We will work hard to get your vehicle back into great shape so you can get back out on the road with confidence.
Come into our Glendale Car Dealership and have a peace of mind with our factory trained technicians!
Subaru of Glendale
1308 S Brand Blvd.
Glendale, CA 91204
(888) 522-3038
https://www.subaruofglendale.net/