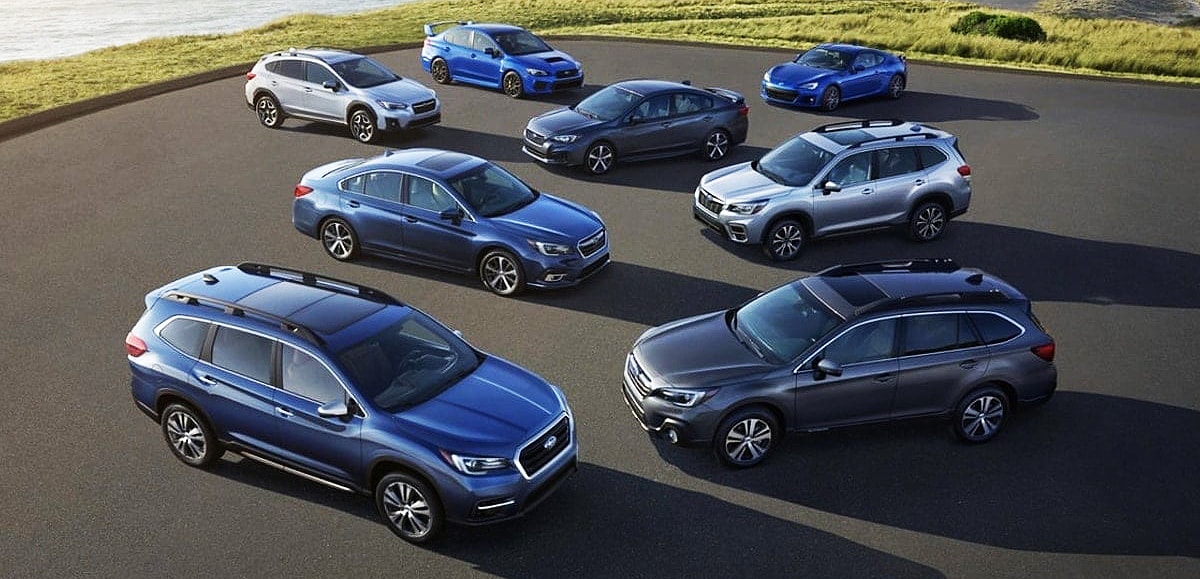 ?Every year, Subaru emphasizes all of the great reasons why you should own one. One of them is our commitment to producing the safest vehicles today. We engineer each Subaru with built-in protection for our occupants and EyeSight® technologies that are designed to keep your Subaru on the road.
We are happy to report that Subaru has won the most awards from the Insurance Institute for Highway Safety (IIHS) with NINE vehicles cited as TOP SAFETY PICK or TOP SAFETY PICK+.
And here are the winners…
TOP SAFETY PICK + Winners
TOP SAFETY PICK Winners
Subaru Impreza
sedan and five-door (with EyeSight® and specific headlights)
Subaru WRX
(with EyeSight® and specific headlights)
To earn a 2020 TOP SAFETY PICK or TOP SAFETY PICK+ award, vehicles must earn 'Good' ratings in each of IIHS's six crashworthiness evaluations; 'Good' or 'Acceptable' headlight ratings, and available front crash prevention that earns "Advanced" or "Superior" ratings in both vehicle-to-vehicle and vehicle-to-pedestrian evaluations. The 'Plus' is awarded to models that come exclusively with 'Good' or 'Acceptable' headlights.
Because the IIHS criteria has become more stringent over the past 14 years, consumers should not equate a 2020 TOP SAFETY PICK or TOP SAFETY PICK+ vehicle from any brand with one from previous years.
We mentioned that one of the key elements of making Subarus safe and secure is EyeSight®. Now standard on practically every Subaru we sell, this set of technologies are designed to protect every part of the vehicle, but most importantly, its occupants. It can help set the pace of your Subaru, while keeping it inside your lane of traffic and making sure you do not make a hasty lane change without cutting off the person in the next lane. It also detects pedestrians and stops the vehicle when they see you are coming close to a person in a crossing.
If safety is your biggest priority in buying or leasing a new vehicle, come by
Subaru of Glendale
and test drive one of our winners today!