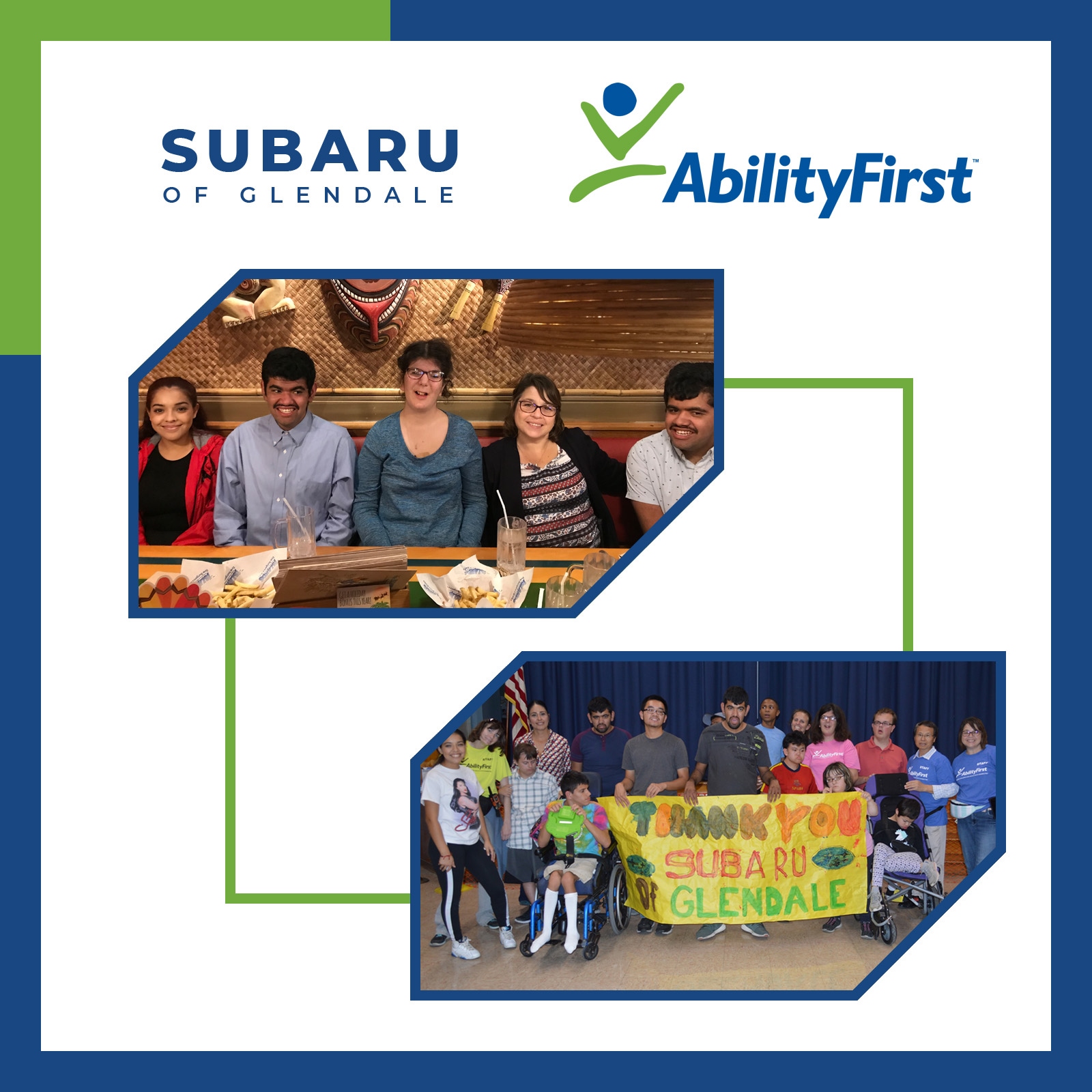 "AbilityFirst is deeply grateful for the combined $146,828 contribution from Subaru of Glendale through the "Share the Love" campaigns in 2019 and 2020! It has been an action-packed partnership and while your donations have been focused on the children who attend the AbilityFirst Glendale Center and their families, the entire organization has felt the Subaru "love."
Your "Share the Love" event underwrote the cost of a holiday party for our participants and their family members, a variety of community-based outings such as bowling and Dave & Busters, along with a variety of other engaging and educational activities. Activities we look forward to providing, once safe to do so, include swimming lessons, field trips (Dodger game, Angels Game, Knotts, Disney on ice, Pirate dinner show) and summer camp for 6 participants.
Proceeds also were used to purchase an extensive variety of supplies and equipment for the Glendale after school program, including two mid-sized ping pong sets, and two multi-game tables featuring pool, hockey, foosball, table tennis, and billiard games; Karaoke equipment and speakers so participants can exercise and gain increased motor skills while having fun and entertaining their peers; lawn bowling/skittle ball games for indoor or outdoor use; board games, an extensive array of arts and craft supplies, markers, stickers, paper, white board and markers, and a sand and water table and much more!
Thank you for sharing your love with AbilityFirst Glendale Center!"